There are two months left before the new year, so our gamification direction is gaining active momentum, and we are gaining points to receive the final reward. We remind you that since mid-summer a series of games has been taking place within the working life of our company. As part of it, we receive bonuses for participation and victories, the amount of which will determine the lucky winner.
Last Friday, October 20, we borrowed that cool game from youth comedies - beer pong. However, they remade it for themselves, organized two locations and gave the guys a choice between the alcoholic and non-alcoholic version. Each included 6 numbered drinks. Their ranking was appropriate: in the first section - in increasing strength, in the second - from pleasant to broccoli puree diluted with water. There were even precedents for zealous refusal from her, which only raised the mood even more.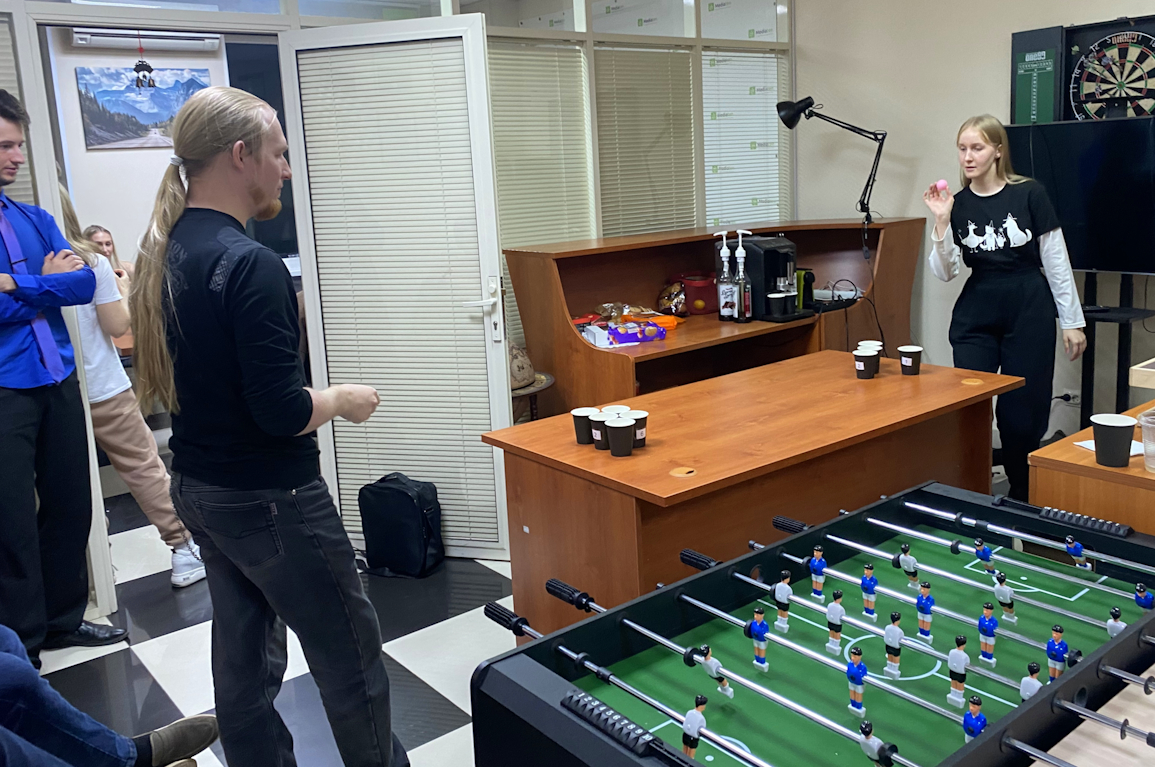 About the drink pong of the second side, we think it's clear. Here everyone accepted their fate with dignity and rejoiced even more when the ball hit the target. And why be upset, because all the players already had 1 point in their pockets for being present at the event.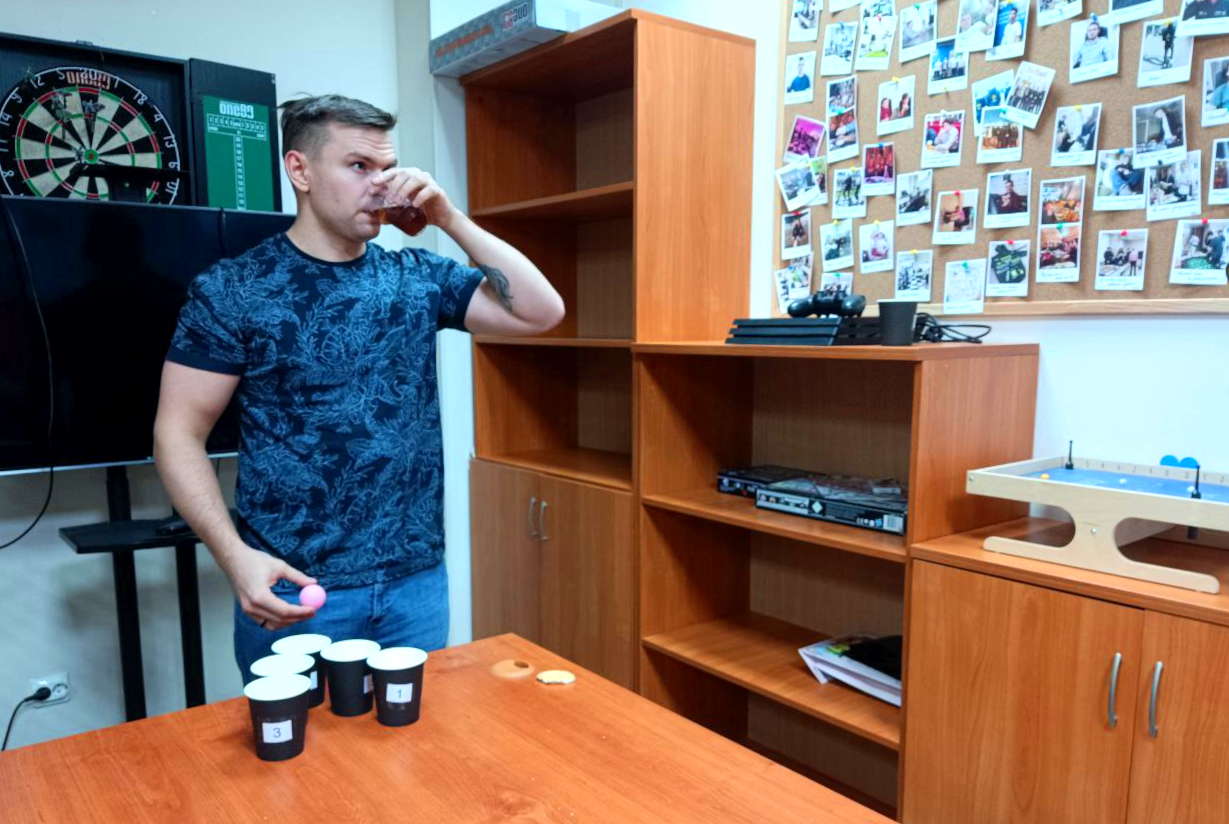 Congratulations to the winners of this battle, who earned an additional bonus, and we look forward to the next competition!