At the end of June 2023, we launched the new MediaTen company website into production. Now, all the information about our team is consolidated in one place. We address the key questions - why we did it and what has changed.
History of creation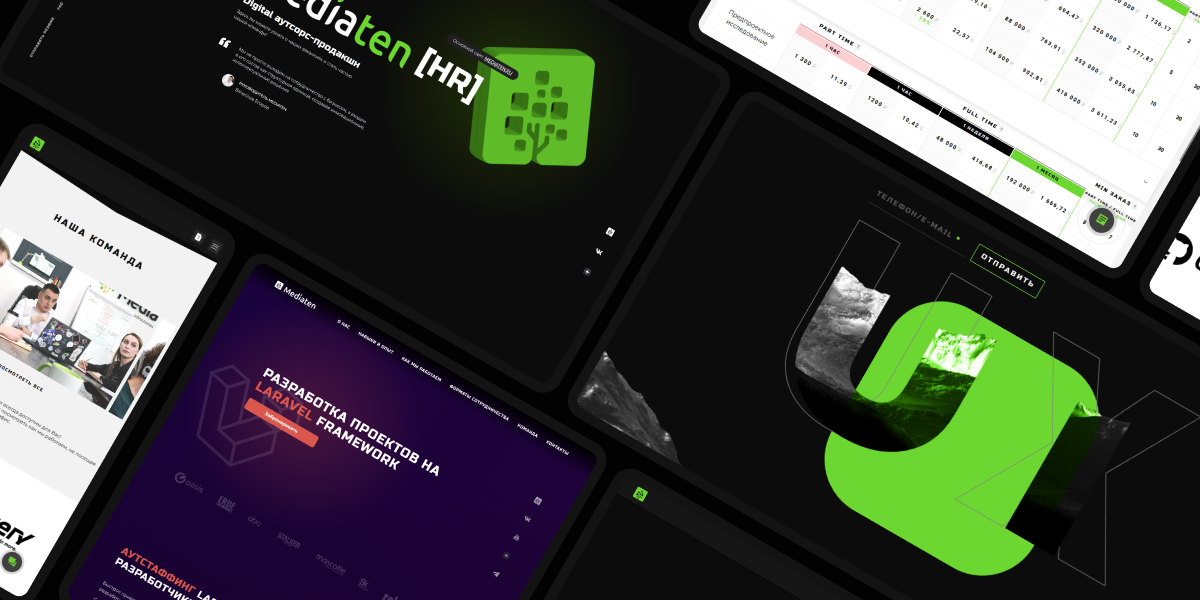 We weren't cobblers without shoes. On the contrary, we had too much "footwear" scattered across various resources. That's why we wanted to develop an advanced modern web product where we could organize everything in its rightful place.
For a long time, our primary online presence was a one-page website. Visitors would scroll down the screen to learn about us and the services we offered. We also shared our updates, achievements, and changes on VK, Zen, and other platforms.

In January 2023, we finally decided to consolidate and structure everything we had accumulated during 12 years of successful work. In February, we began the implementation of this plan.

For five months, we managed to carve out time for our own personal project. While developing and maintaining web applications for clients, we simultaneously worked on the design, prototyping, and layout of our own project. We involved six specialists, including frontend and backend developers, a UX/UI designer, and a project manager.
What changed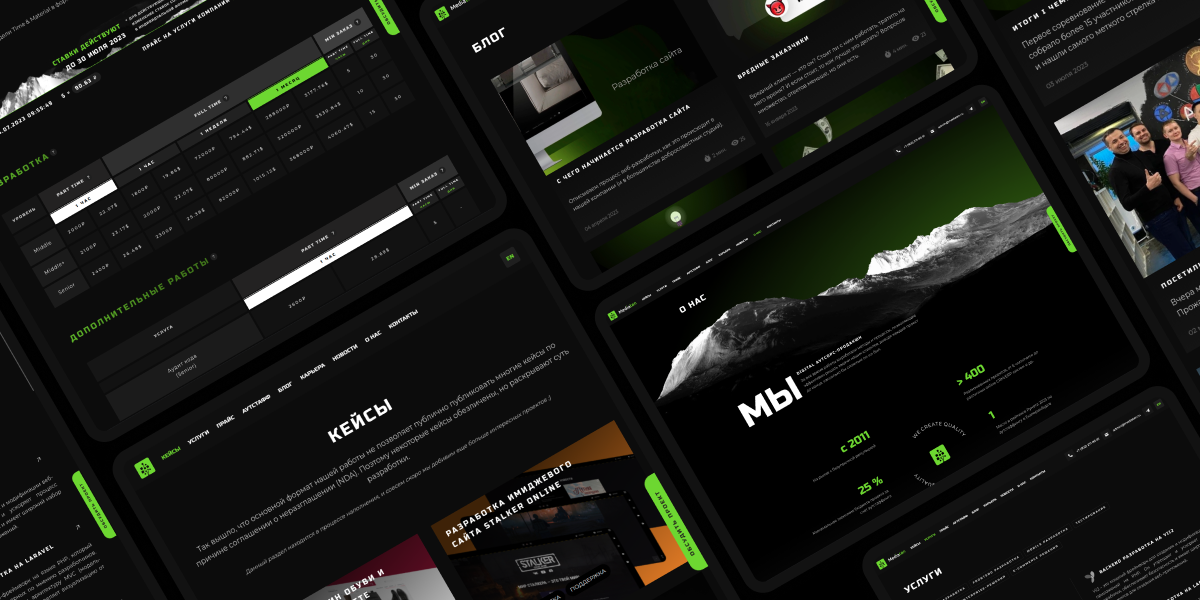 On the MediaTen website, nine sections have been added, with half of them being entirely new: "CASES," "SERVICES," "BLOG," "NEWS," and "ABOUT US." Creating these sections required not only designing the interface, developing modules, and writing code but also engaging a copywriter to rewrite previously published texts and fill them with unique content.
We significantly expanded the "SERVICES" section, providing detailed descriptions of each service and explaining the stages and collaboration options in depth.
We elaborated on the history of the brand's inception on the "ABOUT US" page and shared our future goals.
In the "CASES" section, we showcased examples of completed projects to convey the essence of our main principle - transparency in our work.
A significant development for us was the creation of the "MediaTen Partner Program". We spent a long time thinking about how to implement the idea of collaboration or client transfer between digital agencies and studios. And now, we are ready to offer mutually beneficial terms to our colleagues. You can learn more about the collaboration formats and its benefits on the dedicated page.
We are currently continuing to improve our company website and share our achievements with you. Stay tuned for updates - there's a lot of exciting things ahead!